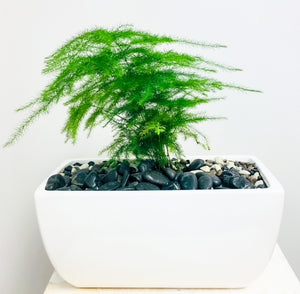 Asparagus Fern in Designer Vase
Description
---
Beautiful lush tropical plant potted into an 8" long designer vase. 
Easy to care for, tropical plants are great for growing indoors and will breathe life into your living space!
Please inquire about specific types of plants as they may not always be available. We always use the best quality plants available.
You May Also Like
Florist Choice
Daily Deal
Send them a unique, one-of-a-kind arrangement handcrafted with a personal touch.
From $50.00