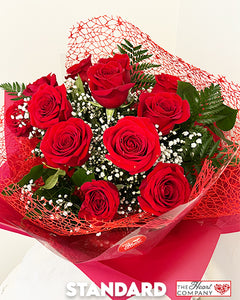 Romance of Roses Dozen - Vase Arrangement
Description
---
Beautiful and skillfully designed dozen roses vase arrangement with seasonal accent flowers.
Celebrate that special someone with a timeless creation. Luxuriously wrapped long-stem roses are a perfect way to express your love! 
You May Also Like
Florist Choice
Daily Deal
Send them a unique, one-of-a-kind arrangement handcrafted with a personal touch.
From $50.00