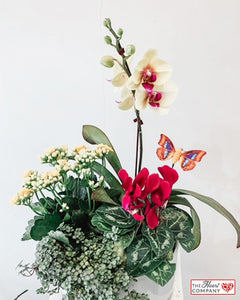 Better Than I know - Orchid Arrangement
Description
---
This splendid orchid arrangement is overflowing with love, happiness, and joy and will definitely brighten up any living space.
Easy to care for, orchids are a great houseplant and will re-bloom again after the flowers fade away.
Some items may need to be replaced if not available. We always use the best products available.
You May Also Like
Florist Choice
Daily Deal
Send them a unique, one-of-a-kind arrangement handcrafted with a personal touch.
From $50.00