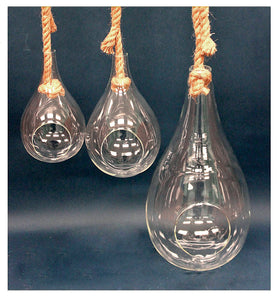 Rope Hanging Glass - Terrarium Glass Vase
Description
---
Create your own terrarium plants with this beautiful glass hanging rope terrarium.
Product Dimensions:
Small - XXX
Medium - XXX
Large - XXX
You can also purchase soil, perlite, sand, coloured gravel, and plants to create your own special design!
You May Also Like
Florist Choice
Daily Deal
Send them a unique, one-of-a-kind arrangement handcrafted with a personal touch.
From $50.00