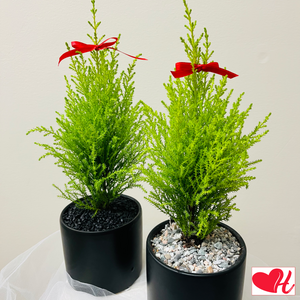 Mini Christmas Tree in Designer Vase - Medium
Description
---
These cute Cypress Wilma trees are perfect for small spaces such as office desks, coffee tables or shelves!
Enjoy these for the holidays and beyond! Our Mini Christmas Trees are perfect for a gift to your loved ones or décor for your home.
You May Also Like
Florist Choice
Daily Deal
Send them a unique, one-of-a-kind arrangement handcrafted with a personal touch.
From $50.00