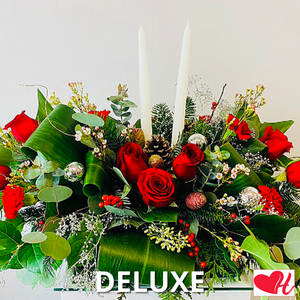 Holiday Cheer - Christmas Centrepiece
Description
---
Celebrate the holidays with this amazing centrepiece. Made with winter greens, red roses, and candles, this dazzling centrepiece is a perfect for the dinner table.
These fresh florals will be a conversation piece as you gather with your loved ones!
You May Also Like
Florist Choice
Daily Deal
Send them a unique, one-of-a-kind arrangement handcrafted with a personal touch.
From $50.00