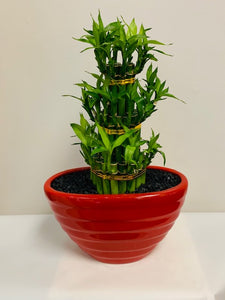 Description
---
Lush tropical bamboo plants represent luck and prosperity in many cultures. Easy to care for, bamboo makes a great gift or addition to your personal collection.
Availability of bamboo is limited, so get your plants while stock is in!
You May Also Like
Florist Choice
Daily Deal
Send them a unique, one-of-a-kind arrangement handcrafted with a personal touch.
From $50.00